Every penny and every second is precious for a small business. With orders to fill, employees to train, and customers to please, small business IT services are probably not at the top of the priority list. But, staying online—and safely, at that—is imperative to staying in business! What's more, they can actually make you more money. If you don't like having extra time or money, by all means, feel free to navigate away. But, if you are interested in a customizable, productive, professional, and predictable solution to your current tech situation, read on to learn more about small business IT services. 
What are Small Business IT Services? 
Small business IT services are services designed for organizations of a specific size to help support and secure their technological assets. The scope of these services can vary widely from company to company depending on the size of business, number of locations, devices on the network, and additional offerings. A quality IT service provider can take all of this into account and supply a plan that fits your business model and efficiently covers your needs.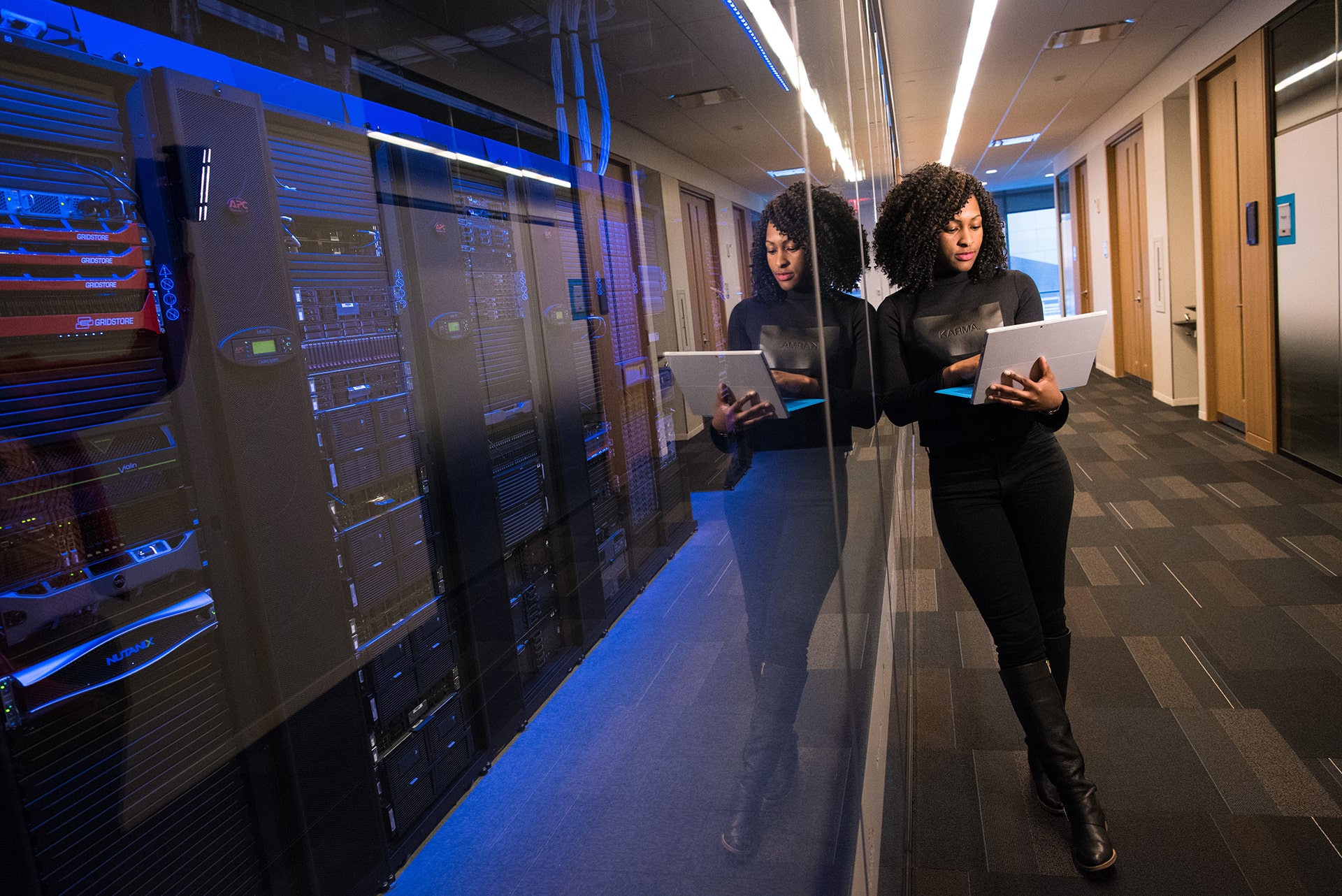 What are the Benefits of Small Business IT Services?
We think it's admirable that many companies want to tackle their technology issues in-house. But, don't feel like you have to be a hero. In fact, save yourself the disappointment (and, let's face it, embarrassment), of a computer catastrophe by outsourcing your IT services. In addition to fewer headaches, there are a ton of other advantages of hiring out your small business IT services.
Customizable
One of the most desirable aspects of IT services that cater to small-scale operations is the fact they are highly customizable. With the help of an IT pro, you can identify the gaps in your virtual infrastructure and select services to fill them. So, rather than wasting precious dollars on a large package full of unnecessary resources, small businesses can get exactly what they need. 
Increase Employee Productivity
Employees are the heart and soul of any small business. But when an IT system is on the fritz, they can't work! Rather than having your staff members fielding system updates or troubleshooting problems, leave it up to the professionals with small business IT services. That way your system can be treated with care, and employees can get back to doing what they were hired to do—everyone wins!
Team of Experts
Small businesses can do a lot of things well, but information technology isn't always one of them. Guess what? That's okay! Small business IT services include the expertise of trained professionals—think of them as your technology guardian angels (just swap the feathers and halo for fiber optics and a motherboard). With years of experience, these experts stand by at all times to protect your assets. There's no need to worry about cyber threats or natural disasters that could take down your system. You'll have peace of mind knowing your business is safe and secure. 
One Predictable Cost 
Managing and protecting your business infrastructure can be a very costly process. And worse yet, surprises like hardware failures can drive up costs even more. Small business IT services can eliminate the huge expense of damage control after a tech tragedy by taking proactive measures to prevent them, including information technology audits and IT maintenance. This predictable monthly IT services expense allows you to budget better and use your resources where they are needed most. 
dotnet technologies Testimonial
"Nate and Andrew have given us the confidence our data and network is solid and secure. We utilize their services for our hardware and network security and data integrity. They have exceeded our expectations and I would highly recommend their services."
Glenn Sasscer
Owner | Consultant at Admin Resource and Services
Choose dotnet technology for Your Managed IT Solutions
At dotnet technologies, we want to be your complete IT management solution supporting all your servers, desktops, network appliances, and other IT assets. We are a full-service company providing cutting edge IT Consulting Services and IT Solutions. Whether you're in need of cloud solutions, data backup, or ongoing tech support through managed services, we want to work with you to create IT solutions tailored to fit the needs of your business.
When you contact dotnet technologies, you get hands-on care. Our technicians are highly qualified and knowledgeable, so you can feel safe leaving all your IT needs to us. Let us simplify your business. Get in touch with us today!
We Can Help
Since 2010, dotnet technologies has been bridging the gap between technology and the success of the organizations we serve. We have been proactively helping organizations stay focused on their goals and not on the day-to-day responsibility of managing their IT infrastructure. Our Managed IT Solutions, Cloud Solutions, and Business Phone Systems keep our customers worry free, as we are Monitoring your IT assets continuously.